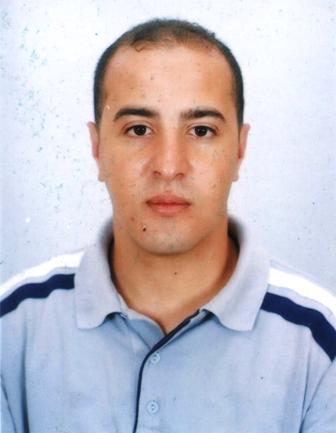 Mehdi BEN ABDERRAHMEN
Assistant Professor
Computer Science Department
Faculty of Sciences of Gafsa,
University of Gafsa,
Tunisia

Research Unit on Development and Control of Distributed Applications


National Engineering School of Sfax
Route de Soukra km 4 (B.P. 1173)
3038, Sfax-Tunisia


+216 23 566 230
fax: +216 74 666 578

Education
Since May 2005 Preparation of the PhD thesis in Computer Science at the Faculty of Economics and Management of Sfax. FSEG

August 2003 Research Master's degree in New Technologies of Dedicated Computer Systems from the National School of Engineers of Sfax-Tunisia ENIS

June 2002 Engineer degree in Computer Science from the National School of Engineers of Sfax-Tunisia ENIS

Research Topics
Natural Language Processing

Standardization of lexical resources

Semantic service oriented architectures

Real Time embedded operating systems

Publications
Book Chapter


1- M. Ben Abderrahmen , B. Gargouri and M. Jmaiel. LMF-QL: A Graphical Tool to Query LMF Databases for NLP and Editorial Use . Book Chapter In: Human Language Technology. Challenges of the Information Society, Third Language and Technology Conference, LTC 2007,Poznan, Poland, October 5-7, 2007. Zygmunt Vetulani and Hans Uszkoreit (Ed) ISBN 978-3-642-04234-8. LNCS 5603, pages 279-290, Springer 2009.

International Conferences papers


2- M. Ben Abderrahmen, F. Chaari, B. Gargouri, and M. Jmaiel. Des services orientes besoin pour l'exploitation des bases lexicales normalisées. Proceedings of the eigth Maghrebian Conference on Software Engineering and Artificial Intelligence. MCSEAI 2006. pages 451–456, December 2006, Agadir, Morocco.

3- M. Ben Abderrahmen, M. Abid, J.P. Diguet, and J.L. Philippe. Automatic generation of code within the context of the design of the embedded real-time systems: case study. The 15th International Conference on Microelectronics. ICM 2003, pages 313-316, December 9-11, Cairo, Egypt.
Teaching
Programming with C Language

Object Oriented Programming in JAVA

Operating Systems

Linux Environment

Multimedia Systems

Mutimedia Programming

Web Programming

Event-Driven Programming

Network Administration

Miscellaneous
IEEE Member (Computer Society)

ACM Member

---
Last Update 30/12/2009